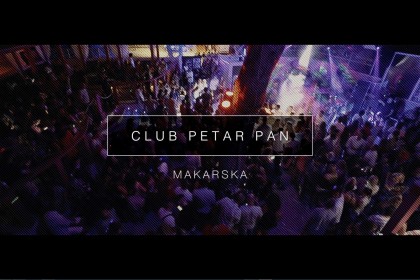 Club Petar Pan : Makarska :: promo video 2016
Petar Pan is Open Air Summer Club situated near Football stadium in Makarska,
one of the Croatia`s biggest Touristic Resorts and Nightlife centers on the Adriatic Coast.
Club has the capacity of more than 1000 people, and is open every night in July and August.
Music Selection: Essential EDM, house, RnB & Hip Hop hits with resident or guest DJs +
pop/dance live concerts with Croatian singers.
Reference concerts/parties: Severina, Jelena Rozga, Lepa Brena,
Niki Belucci, Latin Prince, DJs from Mars, StoneBridge, Viktoria Metzker, Ian Pooley, DJ Dado, Robstar..